Holiday time is a good time to laze about, stuff your face, watch movies and catch up on your knitting/crocheting. Enjoy this little video called "The Last Knit":
Do you find this somewhat relate-able? I know I do at times :)
And what to knit while you watching videos, eating cookies and lazing about? How about this cute
Owl Coffee Cup Cozy
by knitphomaniac: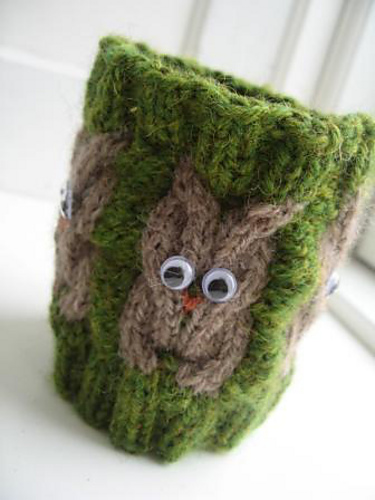 (a couple of pics from the project pool- I love how the owl stands out in the first one)
Seasons Greetings Everyone! Best to you for the new year!